OIAS Calendar of Events
2017-2018 Programs

Loutit District Library

407 Columbus Avenue
Grand Haven, MI
7:00 PM.
Click here to download a program brochure
September 19:
A Congregation of Birds & Photo Poetry
- Richard Havenga, Nature Photographer
Richard will share 170 species of birds that he photographed around the U.S., followed by a short poetry reading. The poems will focus on some of his favorite birds and birdsongs: the Wood Thrush, Canyon Wren, Prothonotary, and other warblers; which you will view as he reads from his blog: "Walk With Father Nature".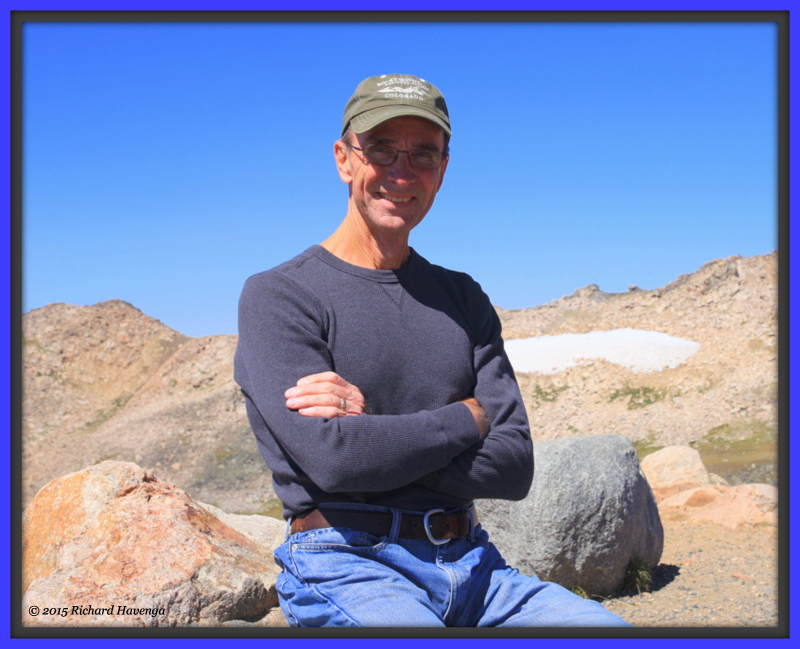 Richard Havenga seeks to make the ordinary extraordinary through close, personal observations of nature. This Poet/Photographer/Naturalist writes with a supple blend of awareness, curiosity, spirituality, and discovery. Always attentive outdoors, always searching for new epiphanies of beauty, always grateful for the extravagant gifts of creation; he leads the reader-viewer along an inviting trail of words and images. Richard has published in Blue Heron Review, and The Homeschool Handbook, and presents programs in West Michigan and Florida. He is the
author of the blog: Walk With Father Nature.
October 17:
Things with Feathers that Migrate

- Janet Hasselbring, Author and OIAS Member
Photo by Terry O'Brien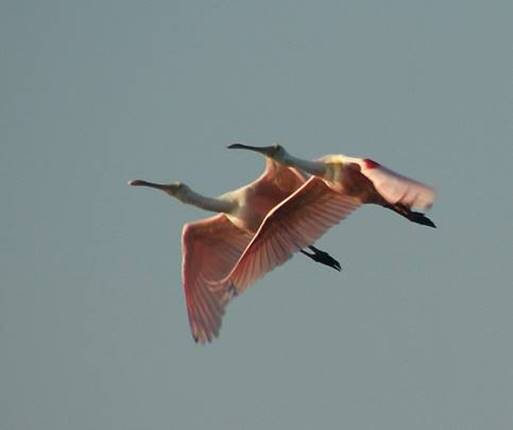 Millions of birds will take to the skies this spring, flapping thousands of miles for hours chasing summer. Exhaustion, dehydration, disease, predators, satellite towers, windmills, and adequate feeding grounds are just some of the challenges they face. The miracle of these long-distance fliers is presented through the story of Ruddy, a turnstone, who is returning home to the Arctic mudflats from Patagonia.
November 21:
Current Conservation Research on Eastern Massasauga Rattlesnakes

- Jennifer Moore, Professor, Assistant Professor, GVSU
In the last two decades, fungal diseases have rapidly attacked populations of frogs, bats, and salamanders. The latest victims under siege are snakes, and if snake fungal disease isn't stopped, researchers say it could yield disastrous results.

Snake fungal disease—caused by the pathogen Ophidiomyces ophiodiicola—is marked by skin lesions and thick blisters that can disfigure a snake's face and even prevent it from being able to eat, often leading to starvation.
The outcome of the disease varies between species, but the mortality rate is especially high in rattlesnakes, including the eastern massasauga rattlesnake.

Jennifer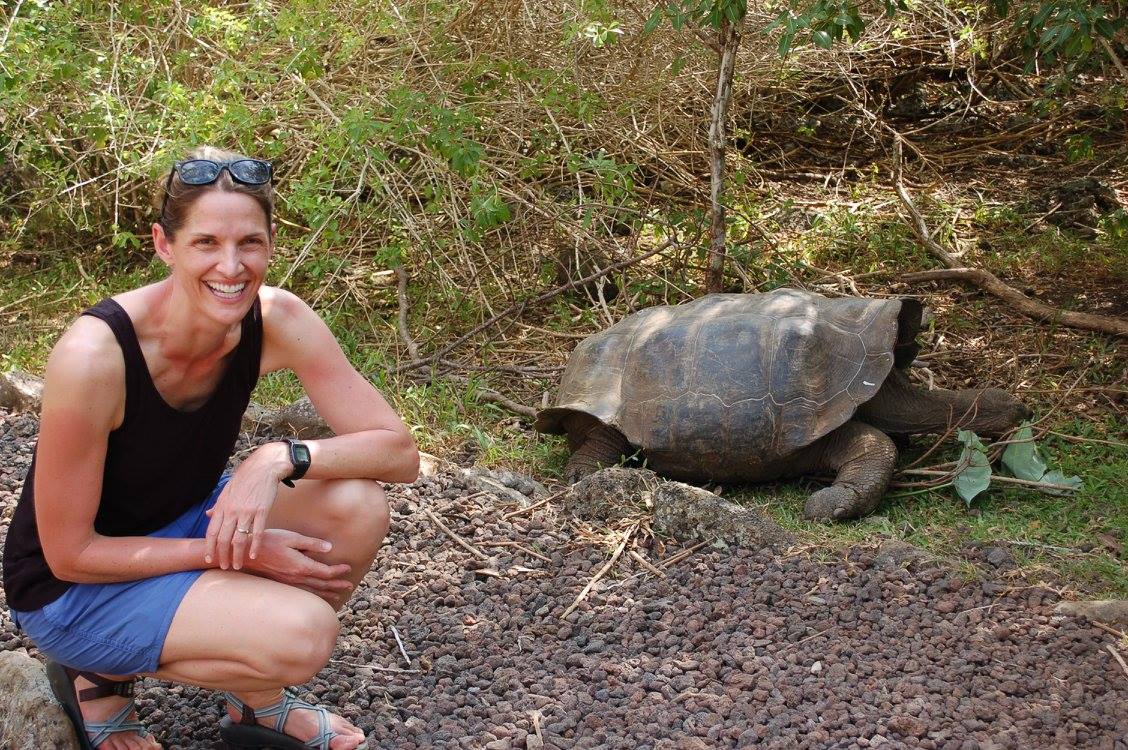 is a conservation biologist and molecular ecologist at Grand Valley State University. Her research and teaching interests are broad, and include landscape genetics, behavioral ecology, conservation genetics, herpetology, population demography and spatial ecology. Jennifer has worked on a broad range of wildlife, but is particularly interested in amphibians and reptiles because of their unique life history characteristics, and their globally imperiled status. In her spare time she enjoys spending time with her daughter and husband, running with her dog, yoga, and exploring the world.
January 16:
Ephemeral Wildflowers: Remarkable Blooming Wonders of Spring
- Carla Kocher, (OIAS) & President, Conservation Outreach Solutions, LLC
Ephemeral wildflowers provide early and welcome signs of spring. These small and mighty plants complete the above-ground part of their life cycle in a matter of weeks, making it seem as though they disappear as quickly as they appear. This program will highlight remarkable, and sometimes surprising characteristics of these blooming wonders, and describe the types of places wildflower watchers might go to see them.





With a Master's Degree in Public Administration, and work experience in the public and private sectors, Carla Kocher is an accidental naturalist. Her life-long appreciation for nature led to opportunities to share her enthusiasm for natural history and conservation with people of all ages. Carla has been a Master Naturalist since 2015, and is president and project manager at Conservation Outreach Solutions, LLC.
February 20:
Ornithology and Taxidermy

- Roger Tharp (OIAS)

Roger is a member of OIAS with more than 40 years of teaching experience in the area of biology. Self taught as a taxidermist, he conducted classes in this subject at Mona Shores High School in Muskegon. Over the years he has given many well illustrated presentations on bird study. His presentation will include bird humor, facts about birds, bird I.D. and bird taxidermy.

March 20:
Nest Wars: Research on Eastern Bluebirds and their Nestbox Competitors
- Kathy Winnett-Murray, Professor of Biology, Hope College

Kathy and her collaborators and students have been conducting research on competitive interactions between Eastern Bluebirds and other nestbox-using bird species at the J.H. Campbell Complex of Consumer's Energy in Port Sheldon since 1992. During that time, there have been changes in the species composition of birds that use nestboxes, along with changes in the habitat itself, and many ups and downs in bluebird reproductive success. We will explore some of those patterns and we'll discuss the pros and cons of Eastern Bluebird interactions with other species.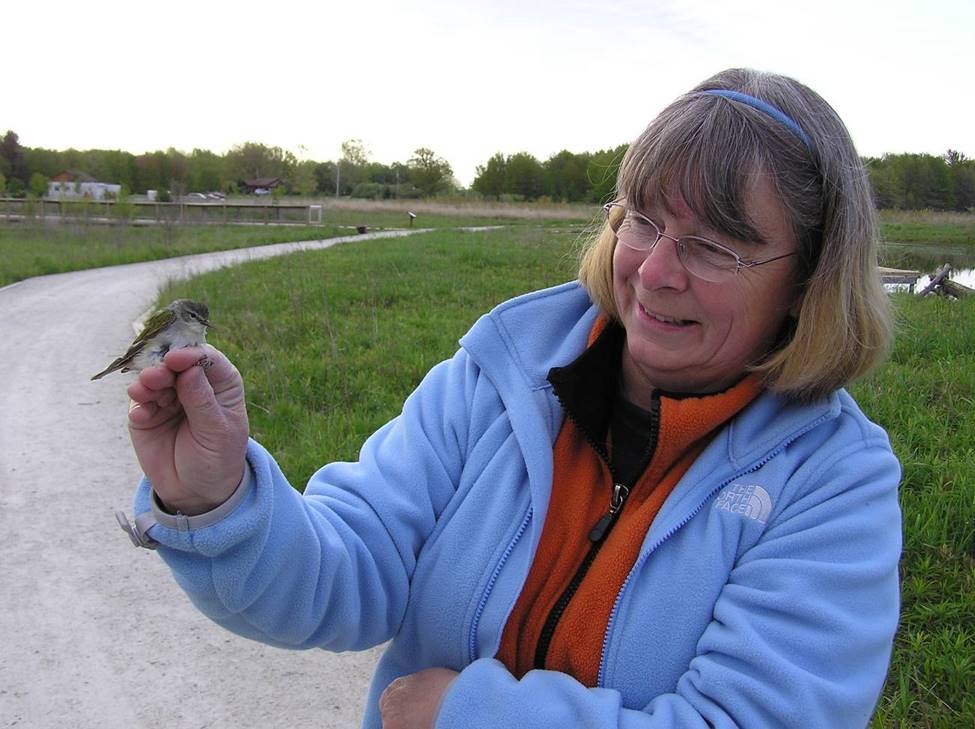 Kathy is a behavioral ecologist who investigates the responses of animals to human-altered habitats. She received a B.S. in Biological Sciences from the University of California, Irvine in 1976, an M.S. in Biology from California State University, Northridge in 1979, and a Ph.D. in Zoology from the University of Florida in 1986. She has been on the faculty at Hope College, Holland, MI since 1986, where she has taught courses in Vertebrate Zoology, Animal Behavior, Regional Flora and Fauna, Introductory Biology, and Field Studies in the Galapagos Islands, Ecuador, and the Sonoran Desert. She has also conducted extensive field work on birds in Costa Rica. Kathy enjoys collaborating with K-12 students and teachers on some of her projects and is involved in several K-12 science education programs.


April 17:
A Birder's Guide to Muskegon County
- Ric Pedler & Charlie DeWitt (Muskegon Nature Club)

Take a short drive north to Muskegon County, another one of the birdiest places in Michigan, and you'll experience some fantastic sights, birds and bird-watching at locations you'll want to return to time and time again. Through their full color, breath-taking photographs, Ric and Charlie will share with us details about Muskegon's finer birding spots, including Lane's Landing, State Game Area headquarters, Muskegon County Wastewater properties, Black Lake Park, Muskegon Channel, and the local Lake Michigan shoreline. Natural features within the county make these locations prime birding destinations, and this program is sure to whet your appetite for spring birding, just around the corner.

Ric is a retired English teacher, recreational birder, amateur photographer and current president of the Muskegon County Nature Club (Michigan Audubon Society). Charlie is a retired cable splicer with an interest in photography, birds, bugs and flowers.


May 15:
Potluck, Annual Meeting, Program - 6:00 PM

Michigan author Bob Tarte talks about his latest book, "Feather Brained – My Bumbling Quest to Become a Birder and Find a Rare Bird on My Own."


- Bob's latest book,

Feather Brained

, describes his bumbling attempts to become a birder – and how he burdens himself with the improbable goal of finding a rare bird on his own that other birders will flock to see. Sy Montgomery, author of

Birdology

, calls it "laugh-out-loud hilarious, jam-packed with surprises, unexpected adventures, revelatory truths, and jaw-dropping beauty." Tarte has written three previous humorous memoirs about his relationships with animals: Enslaved by Ducks, Fowl Weather, and Kitty Cornered.

Bob and his wife Linda live near the West Michigan village of Lowell.